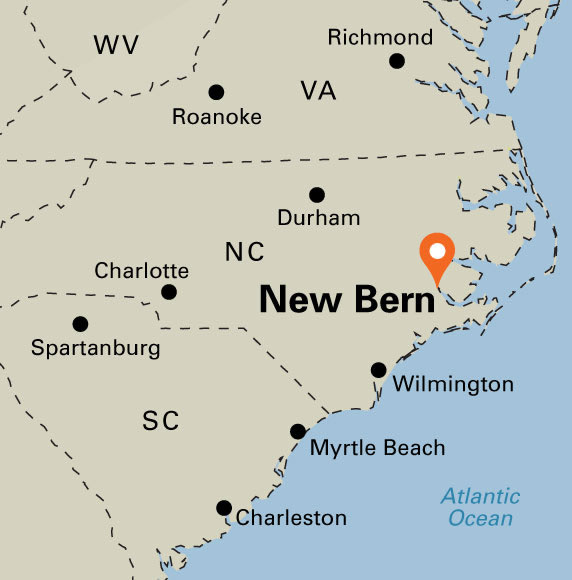 Amenities
Multiple marinas and parks
Golf, tennis, pickleball, and swimming
Social Pavilion for activities
Dog park, sidewalks, parks and benches
Friday night community dinners
Carolina Colours
New Bern, NC
Verdant, the newest neighborhood in Carolina Colours, New Bern, North Carolina's premier planned community, features many home sites that are half acre or larger in size. With trees. For under $100,00, some well under. Unless you have visited a number of planned communities, either on-line or in person, you may not realize why that is noteworthy, but it truly is. Because of high land cost and escalating infrastructure expense, most developments find it necessary, or at least more profitable, to increase density by making standard lots from one-quarter to one-third an acre in size (or even smaller). And then building cookie cutter houses on many of them.
Not Verdant. The land is too attractive to clear-cut and squeeze houses as close together as possible. Come see for yourself. If you like nature and space you will be hard pressed to match the value and livability in Verdant.
A growing, vibrant community, Carolina Colours has something for anyone looking for a coastal region home in North Carolina. New Bern, a very popular retirement destination, has great medical services, a historic, amenity filled downtown, an arts heavy community, reasonable proximity to the ocean (but not too close) and welcoming people both within the community and the city. Both are steadily growing, but not too quickly to make assimilation into the many available activities difficult.
Come visit on most Friday nights and have a casual dinner with our residents, the best way to determine if this is the place for you.