Where to Retire
is an indispensable guide to finding the ideal place to retire.
It is the authoritative source of useful information for the 700,000 Americans who move to new towns to retire every year.
Where to Retire
tells its readers who's moving where, and why. It goes beyond well-known, popular Sunbelt spots, reaching across the country to spotlight smaller towns and undiscovered havens with lower costs of living.
Where to Retire
is filled with vital information on climate, state and local taxes, cost of living, housing costs, health care, crime and other important issues. Plus lively and candid interviews with retirees who have relocated, including their tips on what to look for, and what to look out for.
Where to Retire
even tells its readers how to find the best neighborhoods and developments to suit active retiree lifestyles, how to buy and sell a home, and how to get involved in a new community.
Established in 1992,
Where to Retire
is published six times a year.
Click here
to subscribe at a special online discount.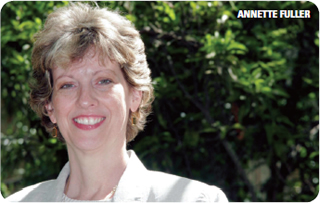 Annette Fuller
, editor of Where to Retire, has spent more than 30 years in reporting and editing at major daily newspapers in four U.S. states as well as Africa and Asia. She leads a team of writers across the country keen on uncovering retirement relocation stories and facts that serve as the best foundation for any post-career move.
"Since its launch in 1992, Where to Retire has provided an insightful look into how thousands of retirees made their decisions about where and how to move once their full-time work was complete," Fuller says. "Their cumulative wisdom as well as the facts and figures from the experts combine to make entertaining and informative reading. Readers find that we are their best relocation partner."
A graduate of the University of North Carolina at Chapel Hill with a degree in journalism, Fuller has worked at the Winston-Salem (NC) Journal, the Baton Rouge Advocate, the Indianapolis Star and The Dallas Morning News. She continued her career as a journalism consultant for the U.S. Department of State in Algiers, Algeria, and then as an editor and trainer for China Daily in Beijing, before coming to Where to Retire.
Fuller is dedicated to finding eye-opening possibilities and advice. "Whether they are 10 years or 10 days away from retirement, our readers tell us that the magazine helps them formulate the lives that they want."
Editorial Team
Annette Fuller
, Editor
Maureen King, Copy Chief
Lucy Spicer, Assistant Editor
Jennifer Davoren, Senior Writer
Brent Stoller, Senior Writer
Rebecca Matheson Ortiz, Staff Writer
Elizabeth Armstrong, Consulting Editor
Art Team
Carl Glatzel, Art Director
Anh Phan, Assistant Art Director
Advertising/Production Team
Lindsay Lindquist
, Associate Publisher
Dave Hart
, Production Director
Carlee Mausner
, Advertising Director
Kathryn E. Worrall
, Assistant Manager, Public Relations