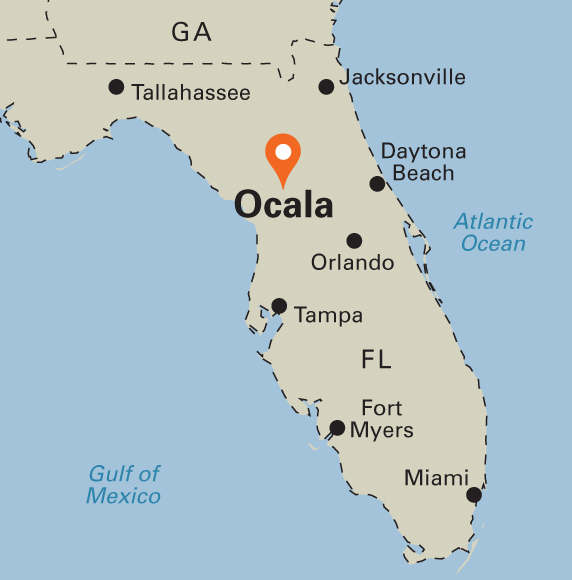 Amenities
Fitness centers with a variety of classes
Indoor/outdoor swimming pools
Tennis, pickleball, bocce courts
54 holes of golf on three courses
14 acre R/C flying field, drone course & car track
17 miles of walking trails, dog parks, & much more
On Top of the World
Ocala, FL
With over 188 acres of outdoor amenities and an abundance of indoor air-conditioned fun, there is truly something for every taste and lifestyle at On Top of the World. From playing a round of golf on one of our three courses, to taking a dip in one of our luxurious swimming pools, or enjoying a set of tennis or pickleball, there is a ton of fun waiting just for you! Plus, with over 175 social clubs and leagues to explore, you can be involved in as little or as much as you want!
Choose from five different home series from cottages to 3-car garage estate homes. Priced from the $160s to over $400,000, these homes are not only thoughtfully designed, they also include energy efficient features and Amazon Smart Home devices to provide peace of mind whether you're at home or away!
Come see for yourself why On Top of the World is consistently voted one of the nations' best retirement communities by taking advantage of our World Tour Adventure – a 3-day/2-night stay that includes a golf cart so you can stay and play just like a resident while enjoying all that On Top of the World has to offer.
Call today for more information at 866-228-5878.