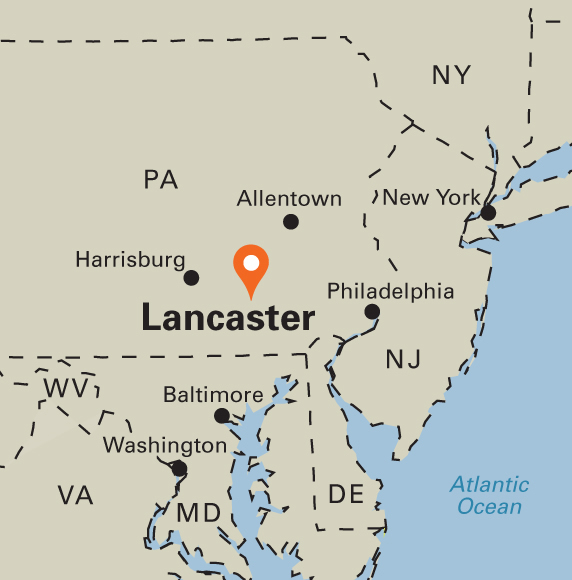 Amenities
80,000 sq. ft. Cultural Center
30,000 sq. ft. Clubhouse
500-seat performing arts theater
Aquatics and Fitness Centers
Eleven culinary venues ranging from cafes to gourmet restaurants
Willow Valley Communities
Lancaster, PA
Imagine your retirement as a time for reimagining, rediscovering, and reinventing yourself. A time when you can do whatever you want, whenever you want.
Residents of Willow Valley Communities in Lancaster, PA, don't have to imagine. They have hundreds of opportunities to explore new passions, or return to those they've had to put on hold. Countless classes, clubs, lectures, presentations, and performances take place every day—all within minutes of smartly designed and maintenance-free residences.
Willow Valley Communities' 80,000 sq. ft. Cultural Center, with its 500-seat performing arts theater, art gallery, Day Spa, Vitality Café, and aquatics and fitness centers, is a hub of social and educational interaction. The 30,000 sq. ft. Clubhouse is another, with its outdoor swimming pool and tennis courts, golf simulator, bowling alley, vintage arcade, and full service gourmet restaurant.
Nestled on 210 acres of stunning, rolling countryside in beautiful Lancaster, recently named #1 on U.S. News & World Report's "Best Places to Retire" list, Willow Valley Communities is located just outside the vibrant downtown of Lancaster, which Forbes Magazine calls "One of the Ten Coolest Cities to Visit."
Imagine experiencing Willow Valley Communities' premium Life Lived Forward philosophy of senior living, combined with its Lifecare promise, and Lancaster's rich offerings, for yourself.